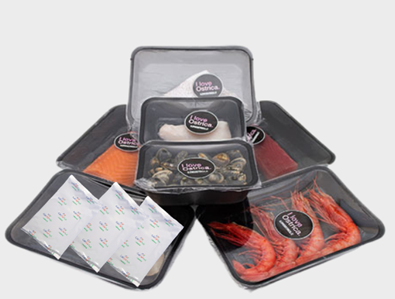 HOW IT IS PACKAGED?
All our raw products are packaged with innovative hermetically sealed food trays which, thanks to the "controlled atmosphere" technology, guarantee the quality of the product for at least 4 days from delivery.
On each package there is the expiration date.
WHERE do I KEEP IT?
When you receive it, put the package in the refrigerator, it cannot be frozen.
HOW TO STORE IT?
Since the refrigerator at home is often open, it can be difficult to maintain a constant temperature of your raw fish. We recommend that you use the ice tablets that you will find in the box to keep the temperature constant.
how to serve it?
Open the food trays 15-30 minutes before use to enjoy it at its best. Season them with olive oil and Maldon salt flakes.